Jack Shepherd to wed woman he met while on the run in Georgia

Picture: Maiko Tchanturidze
December 31, 2019
The man responsible for the death of 24-year-old Charlotte Brown is planning to marry a woman he met while evading justice in Georgia.
Charlotte, or Charli, drowned near Wandsworth Bridge after 31-year-old Jack Shepherd took her out on a speedboat trip. The boat was later proven to be unsafe and the freelance web designer was convicted in his absence of manslaughter.
He fled overseas and met 25-year-old Maiko Tchanturidze while he was living in Tbilisi. She moved in with him but it was four months before he told her the reason that he left the UK.
He has since been extradited and rearrested but the couple plan to marry even though Shepherd is still married to another woman with whom has an infant son.
Ms Tchanturidze told the Sunday Mirror, 'We have spoken about marriage and having children. We will see what the future will bring for us.
'Most likely we will move to Georgia after that. We have plans of a decent future together.'
She plans to wait for him to serve his sentence and get a divorce so they can be together. She believes Shepherd is innocent and the death of Charli was a tragic accident.
He was jailed for a further four years at Exeter Crown Court earlier this month after he admitted wounding with intent in relation to an assault on a barman in which he struck his victim with a bottle after being asked to leave a hotel in Devon.
Shepherd reportedly had to be moved from HMP Belmarsh after being threatened by other prisoners. His girlfriend says he is attending art classes.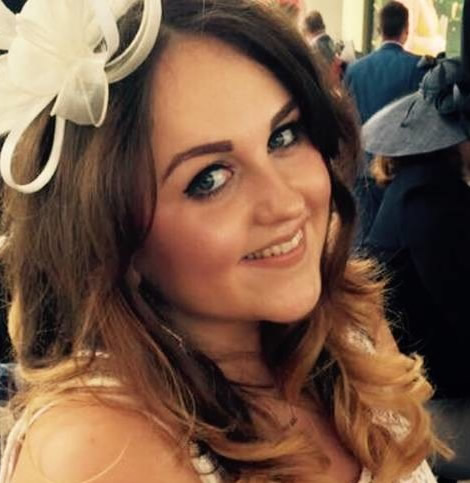 Charlotte 'Charli' Brown