London Assembly suggests a quick response to Heathrow Consultation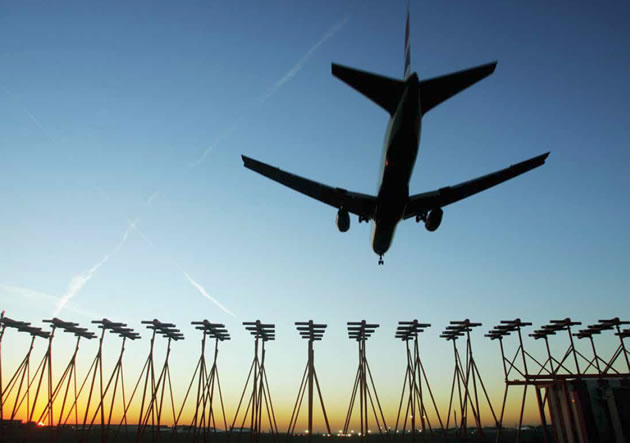 The London Assembly has published a story on Medium saying that Heathrow's expansion is "bad for the environment, and it's bad for Londoners".
They cite the following five reasons:-
The consultation process has been confusing for Londoners
Noise pollution will drastically increase
There will be more air pollution
There will be more pollution from cars
There will be increased carbon emissions
and suggest the following quick email to Heathrow Consultation at feedback@heathrowconsultation.com
"Heathrow expansion fundamentally goes against the UK's commitment to cut carbon emissions and improve air quality in the capital. It's going to make air pollution worse, increase carbon emissions and increase noise, and we don't support. I stand with hundreds of others calling for it to be CANCELLED".
Back Heathrow Executive Director, Parmjit Dhanda said,
"This is a serious issue that requires analysis, not lazy sloganeering. Londoners need the tens of thousands of new jobs and apprenticeships Heathrow expansion will create in the capital and they expect their politicians to help make it happen by setting strong targets on air quality and noise.

"However, what we have seen from their response is a shrug of the shoulders and five reasons why they are against something. That's the easy and lazy way out. The GLA has massive resources which should be used to engage constructively with a project that will create up to 180,000 new jobs. But that means engaging in the detail on night flights, public transport infrastructure and air quality targets, not playing politics to an audience with soundbites."

Transport Secretary Grant Shapps told Sky News that "there are questions about whether the whole plan stacks up" and that Heathrow are going to need to "make sure they bring in enough income to justify the billions of pounds spent on it."
Mr Shapps also mentioned the upcoming legal challenge, which will be heard (and live-streamed) at the Court of Appeal from Thursday 17 October, commenting that "there are of course court cases to do with emissions, that sort of thing so what we've said is we'll watch that process very carefully and in the meantime I'll be having a really close look at whether figures stack up or whether building more capacity, another runway there, would add to the charges to such an extent that it doesn't."
Responding to the Transport Secretary's comments, Rob Barnstone from Stop Heathrow Expansion said, "This refreshing move, compared with Mr Shapps' predecessor, acknowledges the serious hurdles that Heathrow are far from ever overcoming.
"Whether it is Heathrow's overconfidence of being able to deliver the necessary funds for this project or the catastrophic environmental impacts, it is becoming clearer than ever that a third runway won't be able to be delivered on time or budget and certainly does not fit within the Government's environmental commitments of net zero emissions by 2050."
August 16, 2019