'High Street Fund' Launched To Help Riot Hit Shops
---
Leading UK companies & Boris join forces to help small business
A group of the UK's leading companies, the Mayor of London and local authorities have joined forces to help businesses across the country recover from the damage caused by this month's riots.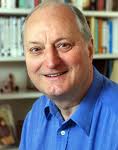 Local Assembly Member for Wandsworth & Merton Richard Tracey said:
"This is very welcome further assistance. Having met many people involved in these ghastly events, they are standing up to the situation remarkably well, but some businesses clearly can do with some more help."

The coalition of businesses, supported by the Mayor of London, Boris Johnson, has announced the creation of the 'High Street Fund', a charitable fund designed to offer immediate cash support to smaller businesses that have suffered from the disturbances across England.

The fund will comprise a total initial commitment of over £3 million cash funding plus support services from businesses including Barclays, BP, Capita, Deloitte, Lloyds Banking Group, RBS and Santander, as well as £500,000 commitment from the Mayor of London. It is hoped that more leading companies, as well as individuals, will donate to the fund to ensure that as many small businesses as possible can be helped.

Sir William Castell, Chairman of the High Street Fund and Chairman the Wellcome Trust said:
"This fund is about providing real help to businesses who need help now. Everyone was shocked at the damage caused by the riots, and for numerous small businesses the hardship is still being felt. The High Street Fund will be the channel for the British business community to rally round and aid smaller businesses caught up in the disturbances."

"As a businessman, I know that at times of crisis there is a fine line between survival and failure. The High Street Fund will provide immediate financial assistance to help our shopkeepers and traders. By coming together we aim to help affected businesses to get back on its feet"


The Mayor of London Boris Johnson is backing the fund, offering the help and expertise of his City Hall team to set it up and pledging £500,000 to kickstart the donations.

The Mayor of London, Boris Johnson, said: "I have seen at first hand businesses showing remarkable resilience and true fighting spirit. However, it is no secret that many high streets in the capital are still suffering as a result of the appalling events earlier this month. Small businesses need urgent help to repair damage and get goods back on the shelves and the High Street Fund will help to do just that."
To qualify for funding, a business owner will need to explain what has happened to his or her business, how it happened, and how assistance from the High Street Fund will help get them back on their feet. The Fund will offer nationwide support to businesses affected across the country by this month's disturbances.
The Fund aims to make it easy to apply for funding and to make payments swiftly. Claims will be made using a form that can be downloaded from the High Street Fund's website – www.thehighstreetfund.co.uk .Claims will be evaluated on a case-by-case basis and can be submitted from Friday 26 August.
Capita will be running a freephone helpline, 0800 093 5858, open from 10:30 today and then from 09:00 to 17:00 Monday to Friday, to assist businesses applying for grants from the fund. The Fund will open fully on Friday 26 August.
August 26, 2011