Grants can be applied for in addition to the incentives provided by the Mayor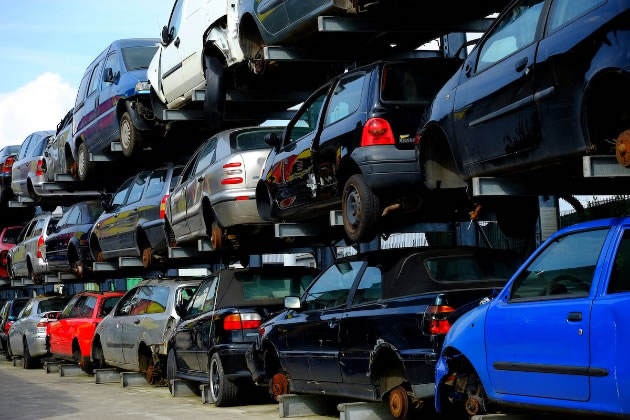 Council and Mayor now paying residents to scrap their cars
August 9, 2023
Labour-run Wandsworth Council has announced it is establishing its own £1m scrappage fund to help people cope financially with the expanded Ultra low emission zone (ULEZ).
It comes after Merton – another Labour-run borough bordering Wandsworth – said last week it would be launching its own £1m scheme to complement mayor Sadiq Khan's city-wide £160m fund.
Wandsworth said its scheme – which will offer grants of £1,000 – will only be open to residents in receipt of certain means-tested benefits, and those registered as carers.
Council leader Simon Hogg said: "Switching to more sustainable modes of transport as part of the expansion of ULEZ is at the heart of tackling air pollution – something we know is a real priority for local residents.
"At the same time household budgets are very stretched for everyone, and in particular those on lower incomes."
He said the scheme, known as the Wandsworth Sustainable Travel Fund, will "provide targeted support to help local people struggling with the cost of living – as well as dedicated, hardworking local carers – make the transition away from high polluting vehicles".
Residents will be entitled to apply to the fund regardless of whether they have also applied to Mr Khan's city-wide scheme.
The London mayor said: "Wandsworth is yet another example of a local authority doing the right thing and stepping up where the Government has failed to provide sufficient funding to London."
A Government spokeswoman said in response it was "for the Mayor of London to justify his decision to expand the ULEZ".
"At a time when the Government is doing everything it can to support people with the cost of living, it is for the Mayor to explain why he thinks it is fair to change those with non-compliant vehicles £12.50 every time they drive.
"The Government has already provided TfL with £6bn in funding support since 2020, including almost £102m for projects specifically targeted at helping to tackle pollution."
Wandsworth's scrappage scheme will launch in September, with further details on how to apply expected shortly.
The ULEZ currently covers the area within the North and South Circular roads, but is expanding on August 29 to cover the whole of Greater London.
As the South Circular runs through Wandsworth, the borough is currently split in half by the existing ULEZ area.
Battersea and Nine Elms are entirely covered by the current zone, along with parts of Wandsworth Town and Putney, while the rest of the borough is, until the end of the month, outside it.
Drivers of non-compliant vehicles are liable to pay a £12.50 daily charge if travelling within the zone.
Mr Khan announced earlier this month that he will be expanding his city-wide scrappage scheme on August 21 to enable every single Londoner to apply to the fund, with grants of £1,000 available for motorbikes and £2,000 for cars.
Larger amounts are available to businesses and charities looking to replace vans or minibuses.
The Mayor's fund – administered by TfL – had previously only been open to Londoners on certain benefits, as well as small businesses and charities registered in the capital.
Wandsworth Council said residents can contact ULEZ@wandsworth.gov.uk with questions about the borough's scheme or to register to receive updates.
Noah Vickers - Local Democracy Reporter