Alexandra Simoes set to complete the distance for the first time in aid of the NSPCC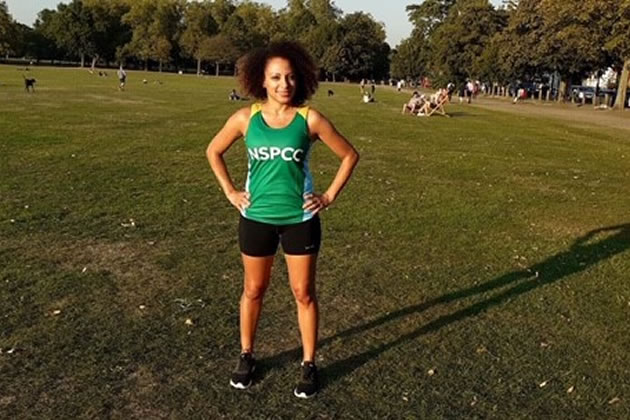 Alexandra Simoes
A mum from Wandsworth is set to run over 26 miles next weekend as she prepares to take part in this year's virtual London Marathon.
42-year-old Alexandra Simoes, has been training for this year's event in blocks of 10K and 20K running from Wandsworth Park to Clapham Common and Tooting Common for a cause very close to her heart.

Despite the Covid-19 outbreak, Alexandra is determined to finish her first marathon on Sunday 4 October, and hopes to raise much needed funds for the NSPCC.
With a target of £400 she aims to support the charity in whatever way she can.
She explained: "I don't want another child to suffer from the abuse I faced as a child. Unfortunately, child abuse still happens and it's a real concern in society and that's why I'm supporting the NSPCC.
"This charity provides vital support services to children, who sometimes have nowhere else to turn, by donating whatever little you can you will make a big difference to children's lives.
"My training is going very well, but I know it will be hard on the day. Nevertheless, I'm determined to do this for every child out there that is suffering in silence."
Since lockdown began, the NSPCC Helpline has seen a surge in calls with over 30,000 contacts during April, May, June and July.
Over 1,200 referrals to external agencies in London were made as a result of these calls.
Fundraising Manager for the NSPCC, Sarah Lambley said: "We are so grateful to Alexandra for her loyalty and support, now when we need it more than ever.
"She will be taking part in a very special event and we are so pleased she is running for us and the money she raises really does change children's lives"
Although this year's London Marathon - in its 40th year - will look very different, the NSPCC are delighted that more than 500 supporters have committed to taking part in the virtual challenge. Team NSPCC will be walking or running 26.2 miles during the course of the day, and are aiming to collectively raise £40,000 to protect children from abuse.
If you want to support Alexandra's efforts click here.

September 30, 2020