Battersea Power Station Development Company Boss Resigns
---
Rob Tincknell has spent 10 years transforming the derelict icon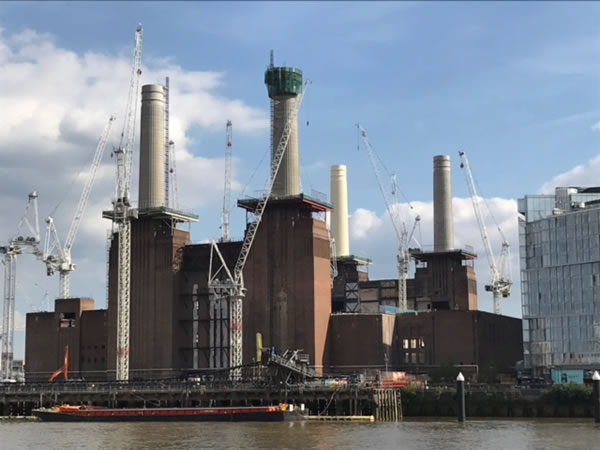 After a decade of leading the redevelopment of Battersea Power Station, Rob Tincknell has resigned to pursue other projects.

Chief Financial Officer Simon Murphy now takes control of
the Battersea Power Station Development Company (BPSDC).




Mr Tincknell (above) said, "After 10 years as CEO of this extraordinary project, leaving has been a difficult decision for me. I hand over to Simon knowing the fantastic team we've built here will take the development forward in a way which continues to make us all proud and deliver for London... I look forward to continuing to support the project and the shareholders as a member of the advisory board."

Earlier this year BPSDC announced a reorganisation of the ownership of the development by selling the Power Station building to Malaysian investors, while retaining ownership of the surrounding land in a deal reported to be worth £1.6 billion.

The Grade II listed building was bought by Permodalan Nasional Berhad and the Employees Provident Fund of Malaysia.

The two Malaysian companies already own stakes in the area's redevelopment companies SP Setia and Sime Derby, also of Malaysia. Permodalan Nasional Berhad is a Malaysian Government-linked investment company with £50 billion of assets under management, while Employees Provident Fund of Malaysia controls the country's private sector pension pot.

The sale of the actual power station building was overseen by Mr Tincknell with the aim of completing a restoration which has taken longer and cost more than the BPSDC originally planned for.

Before his decade working for the developer of the £8 billion regeneration scheme in Battersea, 51-year-old Ticknell joined high end developer The Berkeley Group following training as a
chartered surveyor.

In 2002 he went to work for Irish developer Treasury Holdings, who were the previous owners of the Power Station site. It was here that his vision for a Battersea Power Station neighbourhood emerged and he now hands over the reigns to Simon Murphy who has been working at BPSDC since 2011.

Mr Murphy previously worked as an investment banker with HSBC and remains a non-executive director of a number of public and private companies.