Battersea Power Station Project Claims To Have Overspent £35m On Levy
---
The redevelopment could be paying too much for community infrastructure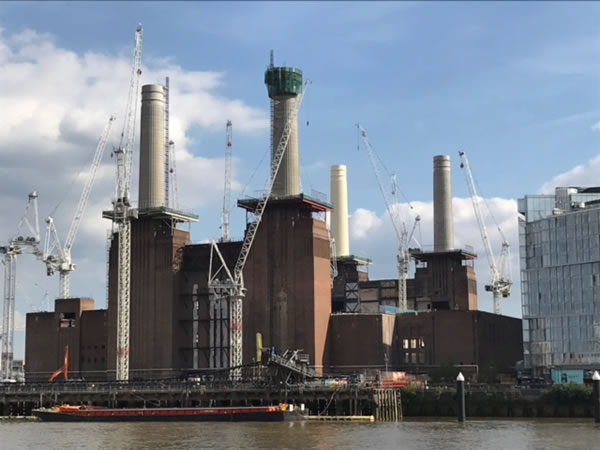 The Battersea Power Station redevelopment project may have overspent £35 million on community infrastructure levy payments.

In an article published in building industry weekly Construction News this week, former Power Station CEO Rob Tincknell claimed more than a year ago that the company has spent £35 million on incorrect infrastructure payments throughout the site's redevelopment.




Mr Tincknell (above), who resigned in April after fulfilling his long-held ambition for the redevelopment of the site, is said to have complained to the Ministry for Housing, Communities and Local Government about the costs in Spring last year, suggesting that the Battersea Power Station Development Company (BPSDC) had effectively been double-charged.

He claimed that the decision to swap proposed office spaces in phase 3 for residential space in phase 4 of the site's redevelopment had incurred the extra infrastructure charge, and that although residential space did indeed incur extra levies, the company had actually already covered the cost through a previous calculation.

Wandsworth Council's planning department is said to have uncovered the payment liabilities, while Mr Tincknell is reported to have become increasingly concerned about mounting infrastructure charges, the complexity of the issue and his perceived rigidity of the Council's processes.

Community Infrastructure Levies are a tool for local authorities to deliver infrastructure to support the development of an area. Cost concerns will be particularly paramount for the BPSDC as it is about to finalise a reorganisation of the site's ownership by selling the Power Station to Malaysian investors in a deal reported to be worth £1.6 billion.

Since Rob Tincknell's departure, the BPSDC has been run by its previous deputy chief executive and finance director Simon Murphy. BPSDC declined to comment on the situation. Wandsworth Council have been asked for comment.