Special needs school to take over site of Tooting primary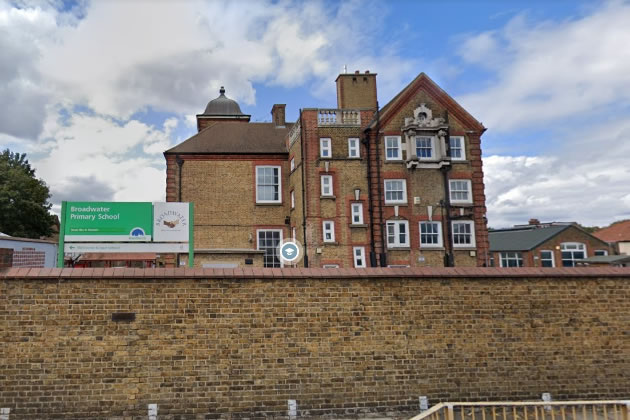 Broadwater Primary School
March 1, 2023
A council report has endorsed plans to expand provision for children with special educational needs by allowing Paddock School to take over a primary school in Tooting.
Broadwater Primary School would close before the start of the next academic year with some teaching relocated from the existing base in Roehampton.
Wandsworth Council says it spends around £12million a year on sending children to private schools outside of the borough due to a lack of places locally.
The council has now finished consulting on the changes and officers are recommending the closure of Broadwater from 31 August this year.
A new council report says Broadwater is operating below capacity while overall pupil numbers in Wandsworth schools are declining, putting them under financial strain.
It says Broadwater's site provides the space needed to create extra school places for children with special educational needs and that existing pupils can be moved to other schools in the area – reducing vacancy rates.
Paddock will expand to 292 places under the plans and relocate its secondary and post-16 provision on Priory Lane to Broadwater's site on Broadwater Road from September 2025.
The report says many young people with special educational needs currently have to travel long distances to attend schools away from their communities, with the council spending £12m a year "on independent placements due to insufficient local provision".
It adds that Paddock is at capacity and adapting Broadwater's building would add 64 new places and provide a total of 192 secondary and post-16 places from the 2025/26 academic year.
Labour councillor Kate Stock, cabinet member for schools, said, "There is an absolute and pressing need to provide more SEND [Special Educational Needs and Disabilities] places in Wandsworth. The number of children with additional needs is growing very rapidly and it is our duty and indeed our ambition to make sure we are able to provide the best standard of care and education for these children, while most importantly, providing these additional school places close to the family and community support networks that are so crucial for these young people's care and welfare.
"Having consulted very closely with parents at both schools, and with the wider local community, and having received a positive response to these plans, we think it does make sense to reopen Paddock School on the Broadwater site as it has the capacity to allow for a significant expansion of SEND places and the space to provide a really supportive and beneficial environment which will better meet the complex and varied needs of its children.
"Our decision also takes into account the fact that there are many other really excellent and welcoming schools nearby which can offer places to Broadwater pupils. Parents at both schools can be fully assured that we will offer them all the support they need in ensuring that all transfers are done as smoothly and as sensitively as possible."
The council's children's committee will vote on the plans on 6 March, which go to the executive on the following day for a final decision.
Charlotte Lillywhite - Local Democracy Reporter