Will be shut to most motor vehicles until November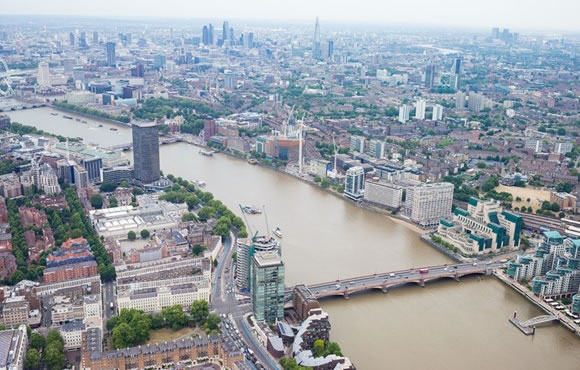 Vauxhall Bridge
Traffic conditions in the Wandsworth area look set to deteriorate further with the closure of Vauxhall Bridge.
With jams increasingly common as lockdown eases and due to the works on Wandsworth Bridge as well as the closure of Hammersmith Bridge, it has now been announced that Vauxhall Bridge is to be closed to motor vehicles until November
The bridge will shut in both directions at 8pm on Sunday 9 August to allow maintenance work to begin on the Edwardian structure.
Access will be retained for southbound buses, coaches and taxis as well as pedestrians and cyclists. As the works progress access restrictions may be change.
The work on the 116-year-old includes bridge deck waterproofing, resurfacing the footway and carriageway, drainage improvements, kerb works and replacing the bridge's expansion joints. Transport for London (TfL) says that completing these works will address the corrosion and deterioration of the structural metalwork and bearings, allowing further repairs to take place on the underside of the bridge at a later date. TfL will continue to monitor the bridge to determine the timing of future repairs to the underside, which are not currently expected to disrupt traffic.
Nick Fairholme, Director of Project and Programme Delivery at TfL, said, "The work to upgrade Vauxhall Bridge is critical to keep London moving. Vauxhall Bridge is a vital part of London's road network and by doing this work now, we're protecting it for decades to come. We'd advise anyone who usually travels through the area to travel outside of the rush hour where possible, and would like to thank everyone in advance for their patience while this essential maintenance is ongoing."
On 22 June, the Congestion Charge temporarily increased to £15, and now operates from 07:00-22:00 seven days a week. However, vehicles using the signed diversion route will be exempt from the Congestion Charge and Ultra Low Emission Zone charges.
As there is likely to be significant extra congestion in the area, TfL is issuing advice to those travelling in the area to help them make as quick a journey as possible during this time, which can be found here.
August 4, 2020