Dr Rosena Allin-Khan Re-elected in Tooting
---
Labour hold the seat as early results suggest hung parliament
Dr Rosena Allin-Khan has held the Tooting constituency for Labour by a majority of 15,458. She won 59.6% of the vote and increased Labour's share by 3.7 percentage points. When the Conservatives believed they had a chance of a landslide this seat was in their sights but the decisive Labour victory was an early indication of a disastrous night for them nationally.
She first won the seat in the 2016 Tooting by-election following Sadiq Khan's (Labour) resignation after he was made Mayor of London.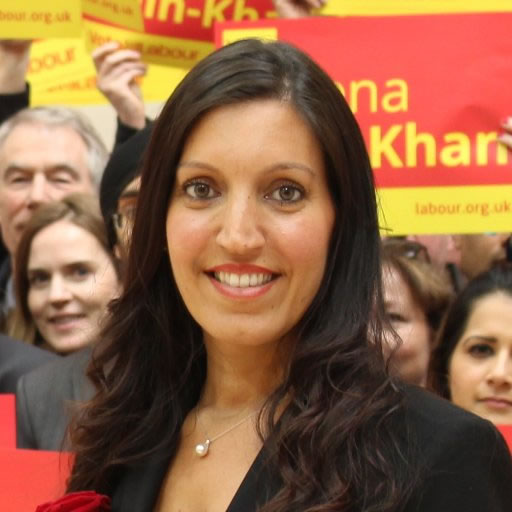 An A&E doctor at St George's Dr Allin-Khan lives in the constituency. She was previously a councillor for Wandsworth and served as Deputy Leader of the Council's Labour Group. She became Shadow Minister for Sport last autumn. At the 2016 Tooting by-election she gained 17,894 votes with a majority of 6,357.

Justine Greening held on in Putney despite a 10% swing to Labour but the shock result of the night looks set to be the defeat of the Conservative minister Jane Ellison in Battersea.
The result came in at around 1.30am following an unexpected outcome on the exit poll which indicated a hung parliament was possible.
By-election 2016: Tooting
Party
Candidate
Votes
%
±

Labour

Rosena Allin-Khan

17,894
55.9
+8.7

Conservative

Dan Watkins

11,537
36.1
−5.8
Green
Esther Obiri-Darko
830
2.6
−1.5
Liberal Democrat
Alex Glassbrook
820
2.6
−1.3

UKIP

Elizabeth Jones

507
1.6
−1.3
Christian Peoples
Des Coke
164
0.5
+0.5
Monster Raving Loony
Alan "Howling Laud" Hope
54
0.2
+0.2
Independent
Zirwa Javaid
30
0.1
+0.1
One Love
Ankit Love
32
0.1
+0.1
Immigrants Political Party
Akbar Ali Malik
44
0.1
+0.1
English Democrat
Graham Moore
50
0.2
+0.2
Independent
Zia Samadani
23
0.1
+0.1
Independent
Smiley Smillie
5
0.0
+0.0
Give Me Back Elmo
Bobby Smith
9
0.0
+0.0
Majority
6,357
19.9
+14.6
Turnout
31,763
42.5
−27.2
Labour hold
Swing
+7.3
June 9, 2017